Stretching Your Calf

Author: Julie Donnelly, LMT – The Pain Relief Expert
Editor: Dr. Steve Chaney
Do you ever jump up at night with your calf screaming in pain?
Do cramps curl your toes and send shock waves all the way up your leg?
Have you ever been exercising, running, or cycling, and suddenly your calf cramped and stopped you in your tracks?
What Causes Calf Cramps?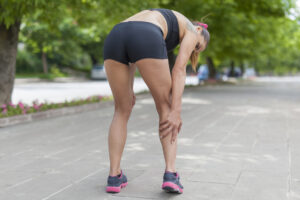 The National Institute of Health (NIH) states that "the cause of leg cramps is unclear."  Isn't that encouraging!  There are just so many potential causes of calf cramps that it's impossible to narrow it down. Some common causes are pregnancy, exercise, dehydration, insufficient levels of certain key nutrients, and electrolyte imbalances.
Electrolytes are minerals that have an electric charge.  You get them from the foods you eat and fluids you drink.
I've learned that the vitamins and minerals that impact cramps are: B1, B12, D, magnesium, potassium, and calcium.
I'm not a nutritionist so I'm not going to expound on nutritional causes, deficiencies, or solutions.  For that advice I suggest you go to a highly trained nutritionist for advice.  I've learned a lot by watching John McDougall, MD and T. Colin Campbell, PhD on YouTube.
However, my world is muscles, so that's where I focus my attention in today's article.
Muscle Contractions, Spasms, And Cramps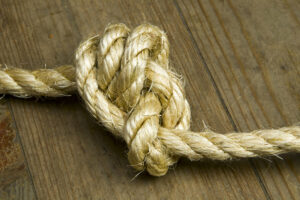 A little clarification of terms.  A contraction is when the entire length of a muscle fiber shortens. A spasm is when a small section of the muscle fiber ties up into what is sometimes thought of as a knot. A spasm happens slowly, so you rarely realize that the spasm is occurring. However, a cramp is when 100% of the muscle suddenly contracts 100% of the way and becomes as hard as a rock and feels like it is all knotted up.
There is a very complicated set of actions that enable us to do something as simple as picking up our cell phone and calling a friend.  You don't need (or want) to know all the steps, so just suffice to say that each muscle fiber pulls with exactly the right power to make the movement we want to perform.
For example, let's say you want to pick up a pen, maybe 10% of the fibers in your lower arm (that move your fingers) will contract.  But if you want to pick up a bowling ball, maybe 25% of your muscle fibers will contract.  If you then need to pick up your refrigerator, maybe 100% of your fibers will contract. (All numbers are guesses just to demonstrate a principle).
Regardless of whether you are contracting 10% or 90% of your muscle fibers, they will always contract 100% of the way.  Muscles don't start to contract and then make a U-turn and stretch – and that's the problem. The muscle will always contract 100% of the way before it will allow you to stretch it.
If you try to stretch while the muscle is contracting, you are potentially tearing the fibers. So, the idea is to help the muscle fibers complete the contraction, and then stretch.
Treating A Calf Cramp

I suggest you try this now when nothing is happening.  You sure don't want to be trying to figure it out while your calf is cramping.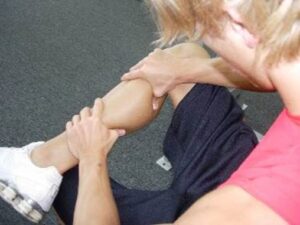 Cross your leg as shown in this picture
Grab both ends of the muscle and push them together as hard as you can.
Hold the squeeze until you are breathing normally.
Release, breathe normally for a minute, and repeat.
The second time isn't going to hurt.  You're only doing the second squeeze in case there are some muscles that didn't finish the contraction, so you're helping them along.
After the cramp has stopped, then you can safely stretch your calf muscles.
This really hurts!  But then, a cramp also really hurts!
Stretching Your Calf
There are two muscles of your calf that you will be stretching: the gastrocnemius and the soleus.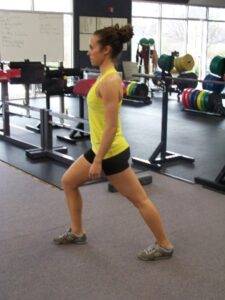 To stretch your gastrocnemius, as shown in the picture to the left, put one leg straight behind you, and bend your opposite knee.
Lean forward, bending the knee in the front while keeping your back foot planted on the floor.
You'll feel a nice stretch in your calf as the gastrocnemius is being gently lengthened.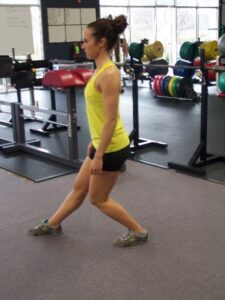 To stretch your soleus muscle, follow the picture on the right and bend your back leg, again keeping your foot planted on the floor, and straighten your forward leg.
Hold each stretch for about 15 seconds to allow the muscles to slowly lengthen.
Let Me Show You How You Can Treat Yourself
I've been teaching people how to self-treat since 1989.  As you know, I've written several books to show you how to self-treat to release tight muscles from your head to your feet, and I also have an MP4 program called the Julstro System that shows you how to release every muscle that causes the symptoms of carpal tunnel syndrome and trigger finger.
Did you know that I also do Zoom Consultations?  I work with people all over the world.  Zoom allows me to demonstrate to them what needs to be done, and then watch them to see if they are doing it correctly.
If you would like to work with me on a one-on-one basis from the comfort of your own home, just go to https://julstromethod.com/product/private-consultation/.  We'll set up a date and you'll be off to getting the relief you are seeking.
Wishing you well,
Julie Donnelly
www.FlexibleAthlete.com
These statements have not been evaluated by the Food and Drug Administration. This information is not intended to diagnose, treat, cure, or prevent any disease.