Don't Throw Your Vitamins Away Yet
Author: Dr. Stephen Chaney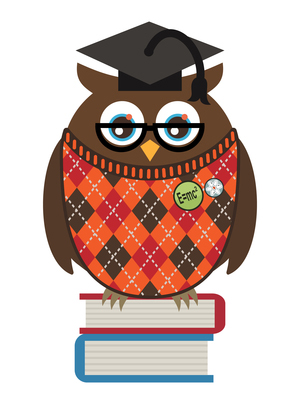 The Professor is annoyed. Two things really irritate me:
Charlatans who cherry pick studies to "prove" that their snake oil supplements will cure what ails you.
Doctors who proclaim that vitamins are a waste of money without understanding the science behind the studies they are quoting.
Are Multivitamins A Waste Of Money?
You've seen the headlines telling you that "the experts" have concluded that multivitamins are a waste of money. You might be wondering "What's behind these headlines? Who are these experts, and what is their evidence?"
Let's start at the beginning. The article (Gualler et al., Annals of Internal Medicine, 159: 850-851, 2013) that generated all of the headlines was an editorial, which means it is an opinion piece, not a scientific study. It represents the opinion of five very prominent doctors, but it is, at the end of the day, just their opinion. Many other well respected experts disagree with their opinion.
They based their editorial on three recently published studies:
The first study reported that vitamin and mineral supplements did not decrease the risk of heart disease and cancer in healthy individuals (Fortmann et al., Annals of Internal Medicine, 159, doi: 10.7326/003-4815-159-12-201312170-00729)
The second study reported that multivitamins did not affect cognitive function in healthy male physicians aged 65 and older (Gradstein et al, Annals of Internal Medicine, 159, 806-814, 2013)
The third study concluded that multivitamins did not reduce the risk of a second heart attack in patients who had previously had a heart attack and were receiving appropriate medical therapy.
These were all large, well designed studies, so it would be tempting to conclude that the headlines were right. Maybe vitamins are a waste of money.
But, what if the whole underlying premise of these studies was flawed? Let's examine that possibility by examining the flawed premises behind these and other studies.
What's Wrong With These Studies?
#1) These studies were too narrowly focused.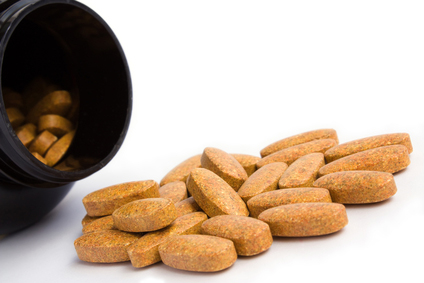 Multivitamins and individual vitamins and minerals are not magic bullets. They are not drugs. They are meant to fill nutritional gaps in our diet – not prevent or cure disease. We should be asking whether holistic approaches can prevent or cure disease – not whether individual nutrients can do so.
One of the examples that I love to use, because it really made an impression on me as a young scientist, occurred at an International Cancer Symposium I attended more than 30 years ago. I attended a session in which an internally renowned expert was giving his talk on colon cancer. He said, "I can show you, unequivocally, that colon cancer risk is significantly decreased by a lifestyle that includes a high-fiber diet, a low-fat diet, adequate calcium, adequate B-vitamins, exercise and weight control. But I can't show you that any one of them, by themselves, is effective."
The question that came to me as I heard him speak was: "What's the message that a responsible scientist or responsible health professional should be giving to their patients or the people that they're advising?" You've probably heard experts saying:
"Don't worry about the fat content of your diet. It can't be shown to increase the risk of colon cancer."
"Don't worry about calcium. It doesn't decrease the risk of colon cancer"
"Don't worry about B-vitamins. They don't decrease the risk"
"Don't worry about fiber. It can't be shown to decrease the risk either"
But, is that the message that we should be giving people – that nothing matters? Shouldn't we really be saying what that doctor said many years ago – that a lifestyle that includes all of those things significantly decreases the risk of colon cancer?
#2) These studies were destined to fail.
It's almost impossible to prove that any single intervention prevents disease when you are starting with a healthy population (something we scientists refer to as a primary prevention study).
For example, in "Health Tips From the Professor" just a couple of weeks ago I shared with you that even when you combine all of the published studies with tens of thousands of patients, it is impossible to prove that stain drugs prevent heart attacks in healthy individuals.
If you can't show that statins prevent heart disease in healthy people, why would you expect to be able to show that vitamins or minerals prevent heart attacks in healthy people?
I can't resist pointing out that this perfectly illustrates the pro-drug, anti-supplement bias that is so prevalent among many of my medical colleagues. I haven't seen a single editorial or headline suggesting that statin drugs might be a waste of money for healthy individuals.
#3) These studies simply asked the wrong questions.
For example, the third study described in the editorial was asking whether multivitamins reduced the risk of a second heart attack in patients who were receiving "appropriate medical therapy". What does "appropriate medical therapy" mean, you might ask? It means that those patients were on 4 or 5 drugs, with all of their side effects.
In reality the study was not asking whether multivitamins reduced the risk of a second heart attack. The study asked whether multivitamins had any additional benefits for individuals who were taking 4 or 5 drugs to reduce their risk of a second heart attack. That's a totally different question.
There are lots of examples of this paradigm. For example, 17 years ago the Cambridge Heart Antioxidant Study showed that vitamin E significant decreased heart attack risk in patients with severe cardiovascular disease (Stephens et al, The Lancet, 347: 781-786, 1996). Patients in that study were taking one or two medications. However, in today's world that would be considered unethical. The standard medical treatment for high risk heart disease patients today is 4 or 5 drugs, and when patients are receiving that many medications it is no longer possible to demonstrate a benefit of vitamin E. The story is similar for omega-3 fatty acids.
That poses a dilemma. What recent studies show is that individual nutrients don't reduce the risk of a second heart attack in someone who is receiving "standard of care" medical treatment.
But that's not the question I am interested in. I'd like to know whether natural approaches might be just as effective as the drugs or whether natural approaches might allow one to use fewer drugs or lower doses. I'd like to avoid all of the side effects of those drugs if I could.
What about you? What questions would you like answered? Do these studies answer those questions?
What Was Overlooked In Those Studies
The studies did show conclusively that there were no harmful effects from supplementing except for high dose beta-carotene in smokers. Somehow that information never made it into the headlines.
The Bottom Line
Don't pay much attention to the reports that supplements don't work and are a waste of money. Those studies are fundamentally flawed.
Don't pay much attention to the reports claiming that vitamins will hurt you. Except for beta-carotene in smokers the latest studies showed no evidence of harm.
On the other hand, don't expect miracles from your vitamins. If you spend your time sitting in front of the TV set eating pizza & drinking sodas, popping a vitamin pill won't prevent much of anything.
Finally, holistic approaches are often as effective as drug therapy – without the side effects. Your vitamins can be an important part of a holistic approach to better health that includes weight control, a good diet and exercise.
These statements have not been evaluated by the Food and Drug Administration. This information is not intended to diagnose, treat, cure or prevent any disease.