The Four Biggest Unanswered Questions
Author: Dr. Stephen Chaney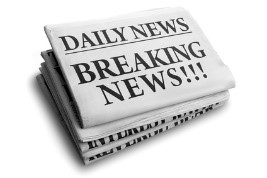 As someone who is not normally a proponent of vaccinations, I have done my best to provide a scientifically accurate evaluation of the vaccines for COVID-19. My purpose has not been to change people's minds.
If you have already decided to get vaccinated, I applaud you.
If you have decided not to get vaccinated, I respect your opinion.
I have written my articles for those of you who recognize the dangers of COVID-19, want to get vaccinated, but are hesitant because of all the negative chatter about the vaccines you have seen on the internet.
I believe every vaccine should be evaluated on the basis of its risks and benefits.
The benefits are clear. COVID-19 is a deadly disease. It is hard to believe that anyone could look at what has happened in the United States and around the world and not realize COVID-19 is not the common flu. It is the most infectious and deadly disease we have seen in our lifetime. Anything that can help us conquer this deadly disease is tremendously beneficial.
However, every vaccine has risks. The risks are extremely low, but they are not zero. And some past vaccines have had unexpected risks. For that reason, I have evaluated potential risks, including those "risks" you have heard about on the internet, against actual data. I have asked, "Are the risks real?", "Are they serious?", and "Do they occur often enough to be of concern?"
The yardstick I use for "Do they occur often enough…?" is the 1 in a million to 1 in 10 million range. The chance of dying in a plane crash is 1 in 10 million. Yet that doesn't stop us from getting on planes to fly where we want to go.
I think that is an apt analogy. Serious risks from the COVID-19 vaccines are in the 1 in 10 million range. I am willing to take that risk because it will take us to where we want to go – the other side of this pandemic.
I summarized the risks and benefits of the COVID-19 vaccines in a recent "Health Tips From The Professor" article (https://chaneyhealth.com/healthtips/the-truth-about-vaccination/). However, science marches on. That article was written just one month ago, but it is time to update the data and also acknowledge what we still don't know.
Update On The "Truth About Vaccines"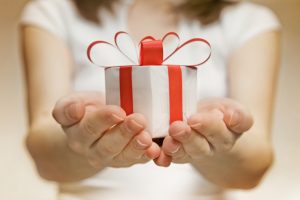 Last week I recorded a talk on the "The Truth About Vaccines". Part of my motivation was to provide people with audio and video files that would be easier to share. However, I also used that opportunity to update the information on vaccines. Here are the files. Consider them a gift you can use to spread the word about the vaccines. 
Video Link: 
https://zoom.us/rec/share/WkDiDdygAnsY4-8YO9HvT55jPOOH73xZ2cTy-cIMDBWSEhOOxgrxliUoH7iAtD5l.hVMILee_-bJg0Xvd
Passcode: FUfZ$3F$ 
Audio Link:
https://zoom.us/rec/play/vIXHPtXHzg-WV8KQb7JjZws49J0z_LY2yOKA5fWIN93GKvLUw08ViOpOa9QcLlvzEphIKibSvcwhgmoV.07AjXCj2j8Ac1cQy
Passcode: FUfZ$3F$
Note: If you want to share these audio and video files or the "Health Tips From The Professor" article I wrote a month ago, share the link rather than forwarding this email to them.
Similarly, if you would like to share this article with someone, share the link given at the beginning and end of this article rather than forwarding this email to them.
This is because if you forward this email to someone who unsubscribes because they aren't in favor of vaccinations, it will unsubscribe you from receiving future issues of "Health Tips From the Professor".
The Four Biggest Unanswered Questions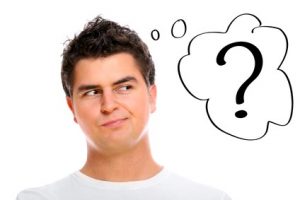 If you feel like the experts have been "flying by the seat of their pants", that is because we are. When COVID-19 burst on the scene and spread like wildfire, it was a completely unknown entity. We had no idea what to expect or how effective measures to control it would be.
In fact, much of what we thought we knew was plain wrong. That is why:
We went from "masks are only important for health care workers" to "masks only protect others" to "masks protect us" to "maybe we need double masks".
That is why a state like California, which has remained mostly locked-down and a state like Florida, which has remained mostly open, have ended up with about the same per capita cases and deaths from COVID-19.
Clearly some mitigation efforts are needed to "flatten the curve" and prevent our hospitals from being overwhelmed. We cannot just let the virus run rampant. But there is no clear agreement among experts as to which mitigation efforts are essential.
So, with perhaps a little humility, let me address the four greatest unanswered questions about COVID-19 and the vaccines. In each case, I will:
Give you the facts as we know them.
Tell you what to watch for and what to do about it.
Here are the questions:
#1: How Long Will Immunity Last? Most headlines you have seen recently are asking this question with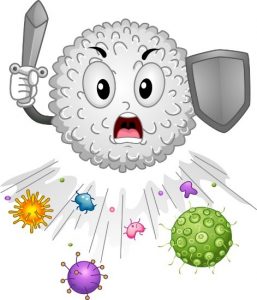 regards to the vaccines. But this question is equally important for those of you who have recovered from COVID-19. You also want to know if and how long you are protected from getting infected again.
Studies on this important question have mostly relied on measuring antibodies to COVID-19 in the bloodstream. And the answer appears to be similar for people who have been infected with COVID-19 and people who have been vaccinated, namely:
There are significant individual differences.
In some people, antibody levels decrease after a few months.
In other people, antibody levels appear to remain high for at least 6-8 months.
This is why the CDC is considering recommending a booster shot of the vaccine 6-12 months after you have completed your first round of vaccinations. It is also why some are recommending you get vaccinated even if you have recovered from COVID-19. The theory is that you will need to boost your antibody levels again to maintain full immunity from COVID-19.
But is a booster shot really necessary? As I have written previously:
Both the Pfizer and Moderna vaccines create memory cells as well as circulating antibodies.
Memory cells reside in the bone marrow and retain the blueprint for making more antibody-producing cells if the virus ever reappears. They are responsible for long-term immunity.
For example, many of you may remember a few years ago, a new variant of the flu virus appeared that hit young people much harder than people over 50. The explanation we were given at the time was that the new variant of the virus was similar to a flu virus that had widely circulated 30 years earlier. We had retained significant immunity to the previous virus, and it protected us from the new virus as well.
Because of memory cells, I am optimistic that we will retain significant immunity to COVID-19 even after circulating antibody levels have disappeared. But we won't know for sure until we have accumulated enough data to know how well the vaccines protect us from COVID-19 a year or two down the road.
However, the data on patients who have recovered from COVID-19 is encouraging. So far, the reinfection rate seems to be around 1-2% and most of the recurring cases are mild.
So, should you get a booster shot? The risk of the vaccines will not change, so we need to look at the benefit side of the ledger.
If I am right and COVID cases are low 6-12 months from now, the benefit of getting a booster shot would be small. I'd give it a pass.
If I am wrong and COVID comes back with a vengeance, getting a booster shot might be prudent.
#2: Do We Need To Fear The Variants? You have seen the hype, "The new variants are highly contagious,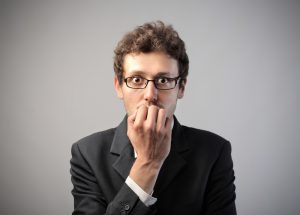 and vaccines may not work against them." The first claim is correct, but existing evidence suggests that the second claim is overblown.
Tests with antibodies from patients who have recovered from COVID-19 and from patients who have been vaccinated find that these antibodies are 70-90% effective at neutralizing the new variants. To put that into context, 70-90% effectiveness is significantly higher than the average flu vaccine.
New data coming out of England, where one of the variants originated, reports that the reinfection rate for people who have recovered from COVID-19 is around 0.7%, and this has not changed since the British variant strain appeared. [If the antibodies produced from the original COVID infection were not effective against the new variant, we would have expected reinfection rates to increase as the new variant became the predominant version of COVID circulating in the country.]
Of course, these data have not deterred the fearmongers. They are telling you that it is only a matter of time until a variant comes along that is unaffected by vaccines. I consider this unlikely, and here is why.
Vaccines are directed against the spike protein of the virus. That is the same protein the virus uses to bind to our cells. Any mutations severe enough to eliminate antibody binding to the spike protein are also likely to prevent the spike protein from binding to our cells. If the spike protein can't bind to our cells, the virus can't enter our cells. Such mutant viruses would be non-infectious. They would die out spontaneously.
Because of that, I am optimistic that the current vaccines will retain significant effectiveness against new variants as they arise.
Once again, the CDC may recommend a booster shot to help protect against the variants. The pharmaceutical companies are also working on vaccines that are specific to the new variants.
Should you get one of these shots? Once again, we won't know for sure until we see how well the vaccines protect us from the new variants.
If I am right and COVID cases are low 6-12 months from now, the benefit of getting a shot would be small. I'd give it a pass.
If I am wrong and a new variant causes a massive surge in COVID cases and deaths in people who have been vaccinated, getting another shot might be prudent.
#3: Can I Get My Life Back After Vaccination? You have probably heard the CDC recommendations that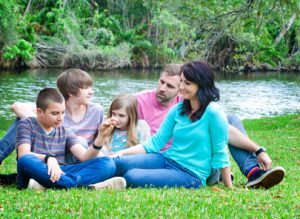 we can still get COVID-19 and pass it on to others after we have been vaccinated. We should, therefore, continue to wear masks and socially distance ourselves.
I have had many people say to me, "If that's true, why should I even bother to get vaccinated?" Let me start by covering what we know and don't know about this question. Then I will put it into perspective for you.
The immune cells in the upper respiratory tract are not in perfect sync with the rest of the immune system. That means that after vaccination we may not get quite the level of protection in our upper respiratory track that we do in the rest of our body.
In the initial studies with rhesus monkeys, the animals were vaccinated and subsequently a high titer of live virus was sprayed directly into their noses. Virus was detected in their nasal passages for about 3 days before it disappeared.
The animals did not have detectable levels of virus in their bloodstreams. Nor did they develop any disease symptoms.
However, the brief presence of live virus in their nasal passages led to the suggestion that one might still be able to pass the virus on to others after vaccination.
Small, preliminary studies with a subset of patients enrolled in the vaccine clinical trials suggested that the vaccines might only be around 60% effective at preventing upper respiratory tract infections.
That means if you are exposed to COVID-19, you might have a 40% chance of developing an upper respiratory tract infection. In most cases you will be asymptomatic, but you could pass the virus on to others.
The good news is that you are still 95% protected against severe disease, hospitalization, chronic long-term symptoms, and death. This is the answer to the "Why bother?" question.
However, new data out of Israel gives a more optimistic assessment. The latest study reported that the Pfizer vaccine is 89% effective at preventing even asymptomatic disease.
The bottom line is that the data are still coming in. It may be another 6-12 months before we have an accurate estimate of your risk of developing asymptomatic disease and passing the virus on to someone else if you are exposed to COVID-19 after being vaccinated.
So, what do I recommend? I can't tell you what you should do, but I will tell you what I plan to do.
I still plan to wear a mask and social distance when I am out and about.
I am comfortable meeting with small groups of close friends and family without a mask, especially if they have also been vaccinated.
I am comfortable going back to church because our church follows an excellent social distancing protocol.
I am comfortable traveling to visit our family in California.
Once the number of COVID-19 cases has reached a low level, I will be comfortable resuming all my previous activities, subject, of course, to any state mandates.
News Flash: Yesterday the CDC updated their guidelines for people who are fully vaccinated. They now say that fully vaccinated people can:
Visit with other fully vaccinated people indoors without wearing masks or physically distancing.
Visit with unvaccinated people from a single household who are at low risk for severe COVID-19 disease indoors without wearing masks or physically distancing.
Refrain from quarantining and testing following a known exposure to someone with COVID-19 unless you develop symptoms.
The other CDC guidelines remain in place for now but are likely to change once a larger percentage of the population has been vaccinated.
#4: Why Not Rely On Diet And Supplementation? I have friends who tell me they are not going to get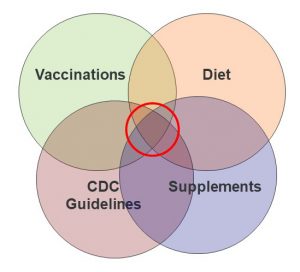 vaccinated. They will rely on diet and supplementation to keep their immune systems strong and protect them from COVID. I respect their choice.
In fact, I have a great deal of sympathy for that choice. When I think of protecting myself from colds and flu, my preference has always been to keep my immune system strong with diet, supplementation, and exercise rather than relying on vaccinations.
However, COVID is different story. It is a far deadlier disease. And even if it doesn't kill you, it may impact your life for years to come. The long-term health consequences of COVID are perhaps even scarier than the 1% death rate.
Let's take a realistic look at each of our options to defeat COVID:
In a previous issue of "Health Tips From the Professor" I shared some preliminary clinical studies showing that people with adequate vitamin D status were 60-70% less likely to be infected with COVID, hospitalized with COVID, in the ICU from COVID, and dying from COVID. That is impressive, but it is not 100% protection. And if your vitamin D levels are already adequate, you get no additional benefit from adding extra vitamin D to your diet.
In another issue of "Health Tips From the Professor" I shared a review written by a group of experts on respiratory diseases. They concluded that, in addition to a good diet, supplementation with a multivitamin and extra vitamin C, vitamin D, and omega-3s reduced the risk of dying from respiratory diseases. But they didn't say it eliminated the risk. It did not guarantee 100% protection.
As for CDC guidelines, wearing a mask gives you somewhere between 30 and 70% protection. Social distancing and handwashing also help, but they don't offer 100% protection.
Vaccination with the Pfizer and Moderna vaccines gives you at least 60% protection against upper respiratory infections from COVID-19 and 95% protection against severe disease, hospitalization, long term health consequences, and death. It is the single most effective tool we have at our disposal, but it does not give 100% protection. As one of my pessimist friends put it, "95% protection means I have a 1 in 20 chance of getting it."
COVID-19 is throwing everything it has at us. When faced with a deadly disease and several things I can do that offer partial protection, I choose a holistic approach. I choose to use every tool at my disposal. I choose diet, supplementation, CDC guidelines, and vaccination. Everyone should make their own decision about how best to protect themselves from COVID-19, but my choice is clear. I want to do everything in my power to avoid this disease.
The Bottom Line 
In the article above, I have updated my information on vaccines with data from the latest studies, provided you with resources about the vaccines you can share, and have given you updates and perspective on the four biggest unanswered questions about COVID-19 and the vaccines, namely:
How long does immunity last?
Do we need to fear the new variants?
Can I get my life back after vaccination?
Why not rely on diet and supplementation?
For more details, read the article above.
These statements have not been evaluated by the Food and Drug Administration. This information is not intended to diagnose, treat, cure, or prevent any disease.