The Truth About Soy And Breast Cancer
 Author: Dr. Stephen Chaney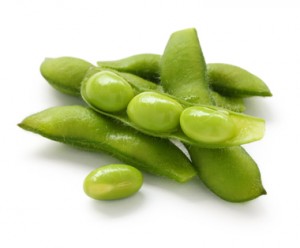 You've probably heard the warnings: "Soy may increase the risk of breast cancer!" "Women with breast cancer shouldn't use soy!"
The first warning was never true. Numerous clinical studies have shown that consumption of soy protein is associated with a lower risk of developing breast cancer.
Furthermore, the science behind the second warning has never been very strong. The concerns that soy might stimulate the growth of breast cancer cells was based primarily on cell culture experiments and one experiment in mice – even though a second experiment in mice came to the exact opposite conclusion.
Was The Hypothesis That Soy Could Increase The Risk Of Breast Cancer Recurrence Plausible?

The possibility that soy isoflavones could stimulate the growth of estrogen- responsive breast cancer was biochemically plausible because soy isoflavones bind to the estrogen receptor and have a very weak stimulatory effect (much weaker than estrogen itself).
Even that evidence was not definitive because soy isoflavones also turn on several tumor suppressor pathways in breast cells and help strengthen the immune system – so they could just as easily inhibit the growth of breast cancer cells.
However, because the concerns were plausible and had not been definitively disproved, most experts, including me, recommended for several years that women with estrogen- responsive breast cancer might want to avoid soy protein.
Has The Hypothesis Been Rigorously Tested?

In fact, the definitive clinical studies have been performed, and it turns out for women who are breast cancer survivors, consumption of soy foods does not increase either the risk of breast cancer recurrence or of dying from breast cancer.
The first of these studies was reported in the December 2009 issue of the Journal of the American Medical Association by researchers at Vanderbilt University and Shanghai Institute of Preventive Medicine (Shu et al, JAMA, 302: 2437-2443, 2009).
It was a large, well designed, study that enrolled 5042 Chinese women aged 20 to 75 years old who had been diagnosed with breast cancer and followed them for an average period of 3.9 years.
The women were divided into four groups based on the soy content of their diet (ranging from 5 grams/day to 15 grams/day). The results were clear cut. Breast cancer survivors with the highest soy intake had 25% less chance of breast cancer recurrence and 25% less chance of dying from breast cancer than the women with the lowest soy intake.
The effect was equally strong for women with estrogen receptor-positive and estrogen receptor negative cancers, for early stage and late stage breast cancer and for pre- and post-menopausal women. In short this was a very robust study.
The study also showed that soy protein intake did not interfere with tamoxifen, a drug that blocks the binding of estrogen to its receptor on cancer cells. Tamoxifen is used for both for treating estrogen-responsive breast cancer and preventing its recurrence. In this study, the reduction in the risk of breast cancer recurrence & death was just as great whether the breast cancer survivors were taking tamoxifen or not.
In fact, tamoxifen was protective only for women with low soy intake. It conferred no extra protection for the women at the highest level of soy intake because the soy isoflavones were also blocking the binding of estrogen to its receptor.
Other Clinical Studies

If that were the only published clinical study to test the soy-breast cancer hypothesis, I and other experts would be very cautious about making definitive statements. However, at least four more clinical studies have been published since then, both in Chinese and American populations. The studies have either shown no significant effect of soy on breast cancer recurrence or a protective effect. None of them have shown any detrimental effects of soy consumption by breast cancer survivors.
A meta-analysis of all 5 studies was published earlier this year (Chi et al, Asian Pac J Cancer Prev., 14: 2407-2412, 2013). This study combined the data from 11,206 breast cancer survivors in the US and China. Those with the highest soy consumption had a 23% decrease in recurrence and a 15% decrease in mortality from breast cancer.
The Bottom Line:
What does this mean for you if you are a breast cancer survivor?
1)     There are many reasons to include soy protein foods as part of a healthy diet. Soy foods are one of the highest quality vegetable protein sources and provide a great alternative to many of the high fat, high cholesterol animal proteins in the American diet.
2)     I personally feel that these studies are clear cut enough that breast cancer survivors no longer need to fear soy protein as part of a healthy diet.
3)     The responsible websites agree with this assessment. For example, WebMD and the American Institute for Cancer Research (AICR) both say that breast cancer survivors need no longer worry about eating moderate amounts of soy foods.
4)     The irresponsible websites (I won't name names, but you know who they are) are still warning breast cancer survivors to avoid soy completely. As a scientist I really have problem with people who are unwilling to change their opinions in the face of overwhelming scientific evidence to the contrary.
5)     Of course, some of those bloggers have now shifted their arguments to say that it is unfermented or genetically modified soy that causes breast cancer. Those statements are equally bogus – but that's another story for another time.
6)     Finally, I want to emphasize that the published studies merely show that soy does not increase the risk of breast cancer and is safe to use for breast cancer survivors. None of those studies suggest that soy is an effective treatment for breast cancer. The protective effects of soy are modest at best. If you have breast cancer, consult with your physician about the best treatment options for you.
These statements have not been evaluated by the Food and Drug Administration. This information is not intended to diagnose, treat, cure or prevent any disease.