8 Tips For Eating Less
Author: Dr. Stephen Chaney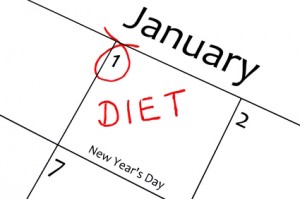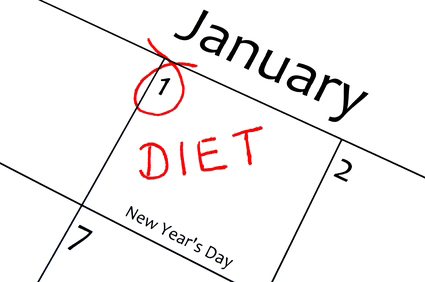 You have just made your New Year's resolutions, and weight loss is probably near the top of the list. You may be considering the latest new diet fad – never mind that you've tried lots of diets in the past and have always regained the weight you lost.
Perhaps the very thought of going on a diet terrifies you. You are tired of struggling to follow strict "rules" and forgoing all your favorite foods. You are tired of constantly being hungry.
What if you could lose weight without going on a diet? What if you could learn just a few tricks that would help you eat less every day? Would that be of interest to you? Do you think it might help you lose some weight and keep it off?
This week I'm going to share 8 tips for eating less every single day from Professor Brian Wansink of Cornell University. He is Director of their Food and Brand Lab. He has devoted his career to studying how external clues influence our eating patterns. He is the author of the best-selling books "Mindless Eating" and "Slim by Design". He is the world expert on this topic.
A few years ago, I had the pleasure of attending a seminar he gave. Here's a quick summary of what I learned.
8 Tips For Eating Less
Tip #1: The Size Of The Container Matters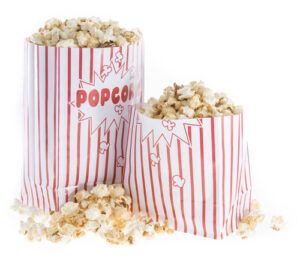 In one of his research studies he gave moviegoers who had just eaten dinner either a big bag or a small bag of stale popcorn. Those given the big bag ate 34% more. Think about that for a minute. The subjects in his study weren't hungry. They had just eaten dinner. The popcorn wasn't particularly tasty. It was stale. Yet they ate 34% more based solely on the size of the bag!
The take home lesson is always to choose the smallest container when given a choice. This is also why you want to serve your meals on small plates and drink your beverages in small glasses or cups. If you want to snack while you watch TV, place your snack food in a very small container and store the rest out of sight.
Tip #2: Don't Fall For Marketing Hype
He was asked to consult for a cafeteria serving health food because they weren't attracting enough customers. He just advised them to change the names of their menu items (e.g. "Succulent Tuscany Pasta" instead of "Italian Pasta"). Sales increased by 27%.
The take home lesson is not to fall for the marketing hype. Restaurants and food manufacturers know all the tricks. They know how to make even ordinary foods sound delicious. Make your food choices based on the ingredients of the food, not on the marketing description.
Tip #3: Make Junk Food Inconvenient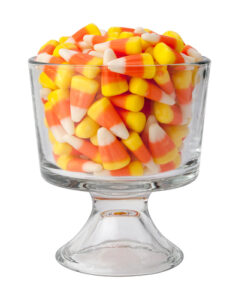 In another study he put clear glass dishes of candy either on a secretary's desk or 6 feet away on a cabinet. The secretaries consumed 125 more calories/day from candy when it was on their desk. Think about that for a minute. 125 excess calories/day could amount to around one pound of weight gain/month, 12 pound/year, 60 pounds every 5 years, and a whopping 120 pounds over 10 years!
The take home lesson is to make high calorie snacks and junk foods inconvenient. Put them in the back of your refrigerator, on the top shelf of your cabinets, or other out of the way places. Even better, don't bring them home in the first place.
Tip #4: Watch The Refills.
When he used a refillable soup bowl (it never goes below half full) people ate 73% more soup than those given a regular bowl of soup. When he asked the people with the refillable bowl if they were full, they replied "How could I be? I only ate half a bowl of soup".
Of course, most of us will never experience a refillable soup bowl. However, if you are having a meal with friends and enjoying the conversation, it is easy to ignore the refills – either from your waiter at a restaurant or your favorite aunt at a family gathering.
Tip #5: Low Fat Doesn't Mean "Eat More"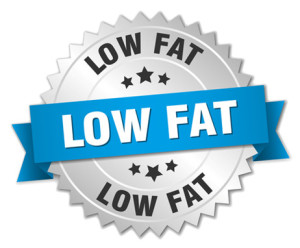 When he took a batch of trail mix and labeled some as "low fat" and some as "regular" people ate 21% to 46% more calories of the "low fat" trail mix. This was not an idle exercise. In fact, many low fat foods aren't low calorie, but people assume that they are and use that as an excuse to eat more.
The take home lesson is to not assume you can eat more just because a food is labeled low fat, gluten free or some other healthy sounding description. In many cases, it has just as many calories as the full fat version. Even if it is, in fact, lower in calories, the only way you benefit from the reduced calories is when you consume the same portion size as you would for the full fat food it replaces.
Tip #6: Health Foods Are Not Necessarily Healthy
When he showed people an Italian sandwich and told them that it was from either "Jim's Hearty Sandwich Shop" or from "Good Karma Healthy Foods", people estimated the calories as 24% lower if they thought it came from Good Karma.
The take home lesson is that health foods are not necessarily healthier. Food manufactures know that health food is in, and they market their products accordingly. If you walk down the aisles of your favorite health food store, you will find "health" foods that are just as high in sugar, fat and calories as the junk food you can buy at the convenience store down the street. They may contain "natural" fats and sugars, but those have just as many calories as the "unhealthy" fats and sugars in the junk foods. You still need to read labels and choose unprocessed fruits, vegetables and whole grains whenever possible.
Tip #7: Don't Call It Exercise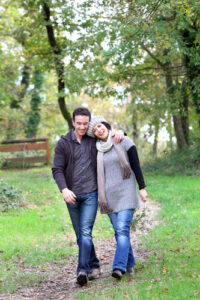 When he took students on a walk around a lake before dinner, they ate more calories at dinner if they were told that it was an exercise walk than if they were told that it was a sight-seeing walk – and most of the extra calories came from dessert. Think about that for a minute. It is a human tendency to reward ourselves for virtuous behavior, but when that reward involves eating, it becomes self-defeating.
The take home lesson is two-fold.
Reframe our virtuous behavior. If we call it exercise or a work-out, it implies that we have done something virtuous and deserve a reward. If we call it a nature walk or think of it as a sport, it becomes its own reward. If we think of substituting a salad for a dinner of fried chicken and mashed potatoes with gravy as virtuous behavior, we may think we deserve a dessert as a reward. If we think of the salad as a gourmet experience, it can become a reward in its own right.
Rethink our rewards. The reward doesn't need to be food related. It could involve reading a book, watching a show, or whatever you favorite activity might be.
Tip #8: Knowing This Stuff Isn't Enough.
The fascinating thing is that his research shows it doesn't matter how intelligent or well informed you are.
He did a study with 60 graduate students. Just before winter break, he gave them a lecture on external eating cues in which he specifically told them that they would eat more from a big bowl of Chex Mix than from a small bowl. The students then spent 90 minutes in small group exercises designed to show them how to overcome external eating cues.
After winter break he invited those same students to a Super Bowl party in which he divided them into two rooms and gave them, you guessed it, either large or small bowls of Chex Mix. The ones given the large bowls ate 53% more!
He later gave the same lecture to a meeting of The American Diabetes Association (Those are the experts) and then repeated the same experiment with them – and they still ate more from the large bowls.
Can You Lose Weight Without Going On A Diet?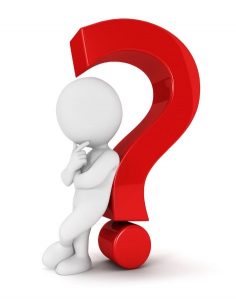 That brings us back to the original question, "Can you lose weight without going on a diet?" You can start by decreasing the amount of food you eat.
Dr. Wansink's research clearly shows that overeating is mindlessly dependent on external eating cues, AND that you can't avoid being influenced by those external clues even if you are intelligent and motivated! So what can you do?
Dr. Wansink recommends planning ahead. For example:
Serve your food on small plates and don't leave food lying around where you can see it or get to it easily.
If you bring home a box or bag of snack food (hopefully healthy snack food), divide it up into healthy portion sizes as soon as you bring it home.
Put the healthy food choices in the front of your refrigerator or cupboard where you will see them easily and hide the unhealthy foods in the back (or don't bring them home to begin with).
However, the most important thing is to realize most of this behavior is mindless. It is not enough to simply understand these external eating cues at an intellectual level. We need to be constantly vigilant for external eating cues, or we will find ourselves overeating without really understanding why.
Hopefully, these tips will help you eat less and attain a healthier weight next year than you did this year. However, these 8 tips are just the tip of the iceberg. If this article has piqued your interest and you'd like to learn more, I recommend you read one of Dr. Wansink's books.
Finally, for best results I recommend that you also:
Make healthier food choices.
Whole unprocessed or minimally processed foods have a lower caloric density than the highly processed foods most of us eat.
People eating whole food, primarily plant-based diets generally weigh less than people eating the typical American diet or meat-based low carb diets.
Don't overwhelm yourself. Simply substitute one healthy food choice for one unhealthy food choice every week or so. There are no "rules". You choose which substitutions you want to make and how often you want to make them.
Just don't call it exercise. If you look forward to your sport, dance, etc., you are more likely to keep doing it.
The Bottom Line
If you are like most people. You want to lose weight but dread going on another diet. What if you could lose weight without going on a diet? What if you could learn just a few tricks that would help you eat less every day?
Brian Wansink's research has shown that overeating, to a large extent, is mindlessly dependent on external eating cues, and that you can't necessarily avoid being influenced by those external clues even if you are intelligent and motivated!
I have distilled his research into 8 simple tips to help you eat less and attain a healthier weight next year than you did this year.
For more information and other suggestions for losing weight without going on a diet, read the article above.
These statements have not been evaluated by the Food and Drug Administration. This information is not intended to diagnose, treat, cure or prevent any disease.