Treatment For Pain In Your Temples 
Author: Julie Donnelly, LMT –The Pain Relief Expert
Editor: Dr. Steve Chaney 
Happy Thanksgiving. A Time To Count Our Blessings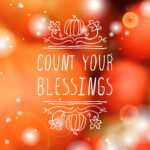 It's hard to believe that the holidays are upon us, this year just flew by!
Thanksgiving has come and gone. But this is still a great time of year to recap what has happened and be grateful for all the good that has come your way.  It's the perfect opportunity before the real hectic season that December brings our way.  I hope you will enjoy revisiting your year and looking forward to the upcoming holiday season.
Relief From Stress Headaches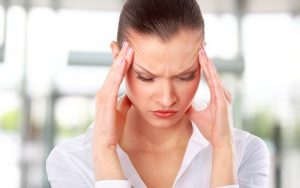 There is bad stress and good stress. There has been a lot of bad stress this year-inflation, worries about recession, a heated political season, just to name a few.
And then there is "good" stress. It's wonderful to have the holiday season before us, so many fun events to attend, time with family and friends, and delicious foods that are special for this time of year.
On the other hand, the holidays can also bring stress … and headaches!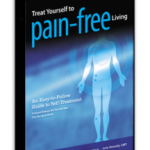 You can read what seems like hundreds of articles about handling holiday stress, so we won't go into that here. What we will focus on is a quick treatment you can do for yourself when you are having a headache.
In my book, Treat Yourself to Pain-Free Living I share several techniques to stop headache pain, and I'd like to share one with you right now.  This is one of my favorite techniques because it brings relief quickly.
Treatment For Pain In Your Temples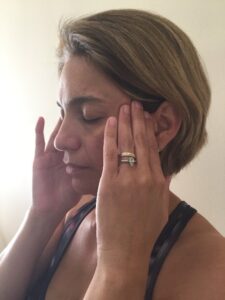 If your headache pain is in your temples, it is likely that your temporalis muscles are the culprits. The temporalis muscle is the cause of the throbbing you get in your temples when you have a headache.  Fortunately, it's easy to find, and easy to self-treat.
Place your fingers as shown in this picture.  If you clench your teeth, you will feel the muscle "pop out."  Then move your fingers up a little bit toward the top of your head and repeat the clenching movement.
To treat the muscle, just press your finger into a painful point and stay there without moving.  After a minute or so, continue pressing on the spot but move your fingers up and down on the same point.
To find other points, simply move your fingers and clench your teeth.  If you feel the muscle bulge, that's a point to treat.
Coming In December 
Foot pain can stop you in your tracks, regardless of whether you are a runner, or you just like to stroll along a garden path.
The discussion in December will be about foot pain that is diagnosed as plantar fasciitis.
Wishing you well,
Julie Donnelly 
These statements have not been evaluated by the Food and Drug Administration. This information is not intended to diagnose, treat, cure, or prevent any disease.