Merry Christmas!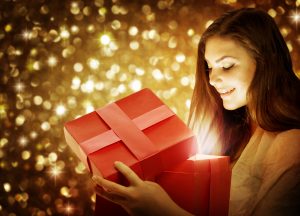 I love the Christmas season. The colors, the smells, the sounds of music. I'm a vegan so turkey isn't happening for me, but the array of deliciously prepared vegetables, and the variety of desserts always make me excited for this month to get underway!
We give so much to others, especially during this season, that I want to remind you to take care of yourself too.  Like they say on the airplane, "Put on your own oxygen mask first!"  One of the best gifts you can give to those you love, is a healthy and happy you!
Eliminate the aches and pains that can make you feel grumpy, and if you have someone who could benefit from eliminating pain, please feel free to send them my way.  That includes people who don't live near me. Contact me (https://julstromethod.com/product/pain-relief-training-zoom-us/) and we can meet on Zoom and work together to find and stop your pain. I'll be happy to help you.
I hope you have a wonderful, blessed Christmas!
Muscles Can Cause Bunion & Big Toe Pain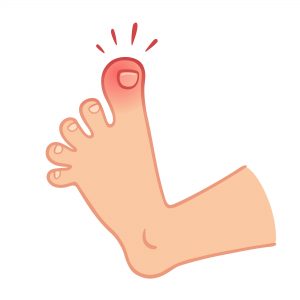 Your foot and toes are all moved by muscles in your lower leg. When these muscles are tight you may have plantar fasciitis (arch pain), and other foot pains, including pain in your big toe. You may even have throbbing pain in the bunion area of your big toe.
This is a bit too complicated to explain here in this newsletter, but basically the muscles are pulling the long bone (tarsal) of the big toe, so it starts to move out. Other muscles are pulling on your toes, causing your big toe to move in toward the other toes. The bone hurts, especially when you are wearing closed shoes that put pressure on the bone.
In other newsletters I've discussed the muscles of your lower leg, and this would be a good time to work on each of these muscles. After you have released any tension in your lower leg muscles, you can treat your big toe directly.
Relief From Big Toe Pain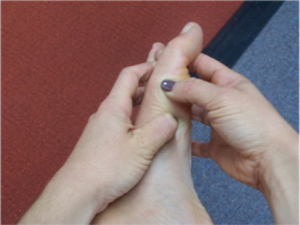 This takes a bit of explaining, but I think if you do the treatment as I'm explaining it, you'll be able to get it done. I'm going to demonstrate on your left foot, reverse the directions if your pain is in your right foot.
Press your left thumb into your arch muscle just below your bunion bone (actually, the head of the first tarsal bone).
Put your right pointer finger between your big toe and second toe. Pull your big toe toward you (away from the other toes)
Push your right thumb directly into the bunion bone and press in deeply.
Basically, you are trying to move the bones back into alignment.
You can also buy a toe-spreader that will hold your big toe straight. I suggest you wear it while you are sleeping.
You probably won't get it to go completely straight, but having taught this to many people after figuring it out on my own sore left bunion, I can tell you that it works.
This is a simple self-treatment, but it can really give you a great deal of relief!
Wishing You Well,
Julie Donnelly
These statements have not been evaluated by the Food and Drug Administration. This information is not intended to diagnose, treat, cure or prevent any disease.
Nagging Pain?
Have you "tried everything" to stop nagging pain?
Did you know that chronic pain can be caused by tight muscles knotting up and pulling your joints out of alignment?
Do you do the same movements over and over, causing a strain on your joints and repetitive strain injury?
Would you like to discover how to release tight muscles that cause chronic pain?
Julie Donnelly, LMT, has been specializing in the treatment of chronic pain and sports injuries since 1989. She has successfully worked with thousands of clients, both in her office and virtually on Zoom. Based on the techniques she has created and demonstrates in her books including Treat Yourself to Pain-Free Living, Julie will show you how to find and self-treat the muscle knots that keep you in pain.
It's almost like visiting with Julie at her office, but without all the time and expense of traveling! And, it's as simple as 1-2-3.
1 – Send Julie an email (Julie@JulieDonnelly.com) explaining your area of pain
2 – Julie will come up with a treatment plan for your specific problem(s)
3 – Meet with Julie on Zoom and she'll show you how to do each of the techniques that will release the tight muscles that are causing you pain!
AND…..as a special bonus, Julie will send you a booklet that includes pictures of what she has just shown you during your private session.
YES! I want to learn how I can Stop Pain FAST!