"Exercise" Versus "Lifestyle Activity": 
How Active Are You—Really?

Author: Dr. Pierre DuBois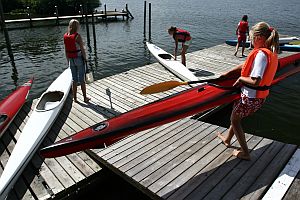 The most frequent questions I get are: "How much exercise do I need?" and "What's the best way of getting that exercise?" If you are like most people, working out just for the sake of working out does not really appeal (although there are many dedicated gym buffs who couldn't live without their daily workouts!).
We all know that it's important to exercise regularly if we want to live a long and healthy life. However, if you find the idea of trotting along on a treadmill for 15 minutes and then spending half an hour of working out on Nautilus machines to be about as exciting as a trip to the dentist, then this article is for you!
What the Experts Recommend:
Experts recommend that we get at least 150 minutes of exercise each week to stay in shape. But many people find taking this much exercise at once (or in three 50-minute stretches) too daunting.
The good news is that a recent study conducted by researchers at Boston University that was published in the journal Medicine & Science in Sports & Exercise found that bouts of exercise lasting less than 10 minutes a couple of times daily, such as the kind you get when cleaning the house, were sufficient to meet your weekly exercise needs.
What the Study Showed

Over 2,000 participants were included in the study, more than half of whom were overweight. Motion detectors were attached to each of the subjects for eight days, and an average of half the participants met their weekly exercise quota of 150 minutes. The average participant met his or her quota with exercise that lasted less than 10 minutes at a time. The types of exercise ranged from moderate (heavy cleaning, walking briskly and sports such as golf and badminton) to vigorous (running, hiking, shoveling and farm work).
As long as the participants met their 150-minute per week quota, no matter the length of their exercise, they had lower body mass index, smaller waists, lower triglycerides and better cholesterol levels than those who did not meet the quota.
Assistant professor at Boston University's School of Medicine, Nicole Glazer, says "This study really speaks to the idea that some activity is better than nothing. Parking a little bit farther away, getting off the bus one stop early—all of these little things can add up and are related to a healthier profile."
For years, researchers have studied the effects of exercise from practicing sports or visiting the gym. However, according to Glazer, "This idea of lifestyle activity is one that is under-measured in research studies." Activities such as taking the stairs instead of the elevator, using a push mower instead of a riding mower, etc. can add up to a significant amount of energy expenditure. Experts still stress that it's important to also get in some traditional forms of exercise and not merely replace it with lifestyle activity. Still, any exercise is useful.
"The levels of sedentary behavior in this country are alarming. So the concern that someone's going to stop exercising and instead just get off the bus a stop earlier, that's not my concern," Glazer says. "The real concern is, is this a stepping-stone? Is this the way we can get inactive people to do any sort of activity? People will come up with any excuse to not exercise. I don't need to worry about my giving them one. They'll be able to think of something."
The Bottom Line:
Experts recommend 150 minutes of moderate intensity exercise a week
That doesn't mean that you need to be a gym rat or marathoner. Ten minute exercise intervals centered around everyday lifestyle activities can be sufficient.
So you are out of excuses. You have the time. You have all the equipment you need. You don't even need special workout clothes.

These statements have not been evaluated by the Food and Drug Administration. This information is not intended to diagnose, treat, cure or prevent any disease.