Try A Mental Massage
Author: Julie Donnelly, LMT –The Pain Relief Expert
Editor: Dr. Steve Chaney
 Want to know how to relieve stress naturally?

Stress is rampant in the lives of many people, whether it be from work, homelife, or things we can't control such as the weather or traffic.  And stress is a killer!  Even if it doesn't kill, it sure makes life unpleasant.
This short article will explain an easy technique that will massage your stomach and other organs, enabling you to release stress from your body.
The first time you do this technique I suggest you lie down in bed, but afterward you can do it anyplace.  It's especially good to do while you're experiencing a stressful situation.
How to Relieve Stress Naturally Step by Step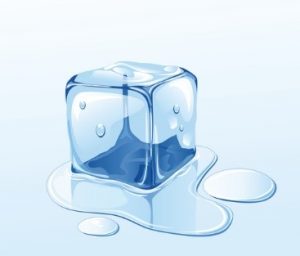 Start by breathing deeply at your normal pace, paying attention to the rise and fall of your abdomen and chest. Visualize tension like a block of ice that you are melting with the warmth of your breath.
Next, breathe in through your nose to the count of four.
Hold your breath to the count of five.
Slowly breath out through your mouth, to the count of six.
Do this several times and then return to breathing at a normal pace, but still filling and emptying your lungs fully.
While breathing, see the "ice" melting from your scalp all the way through your face, neck, lungs, heart and stomach.  "Feel" it flowing out through your fingertips.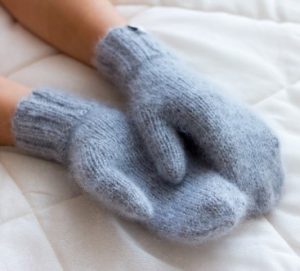 Continue by "feeling" the ice melting from your hips, legs and feet, flowing out through your feet.
Relax and visualize the tension melting and flowing out of your body.
Next, visualize soft fluffy blue mittens cradling your face, your throat, your lungs, heart and stomach. Visualize the mittens moving down and softly rubbing your arms, legs and feet.
Keep breathing slowly and deeply, relaxing into this comforting vision.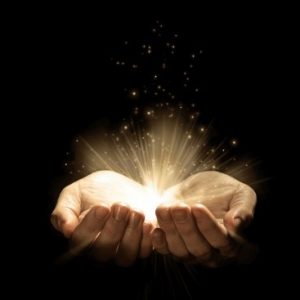 Finally, visualize pure, positive energy in the form of diamond dust, sparkling and flowing into your head, filling your body, and flowing out through your fingers and toes.
When you have the time, allow this to take as much time as you like. And when you are living your busy life, realize that you can do this entire relaxation meditation in 30 seconds. Just see it as waves of energy passing from your head to your feet.
This simple exercise is one that I've taught people for years, and it really works!  It's like a mini-spa treatment for your mind and nerves.
Wishing you well,
Julie Donnelly
These statements have not been evaluated by the Food and Drug Administration. This information is not intended to diagnose, treat, cure or prevent any disease.
About The Author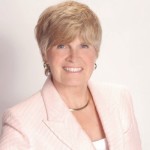 Julie Donnelly is a Deep Muscle Massage Therapist with 20 years of experience specializing in the treatment of chronic joint pain and sports injuries. She has worked extensively with elite athletes and patients who have been unsuccessful at finding relief through the more conventional therapies.
She has been widely published, both on – and off – line, in magazines, newsletters, and newspapers around the country. She is also often chosen to speak at national conventions, medical schools, and health facilities nationwide.