Can Supplements Set You On A Path Towards A Healthier Life?
Author: Dr. Stephen Chaney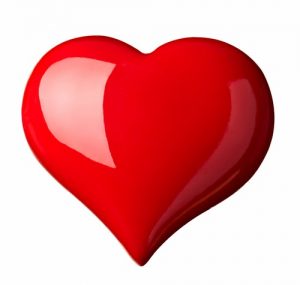 A recent study (U Alehagen et al, PLOS One, April 11, 2018, 1-15 ) reported that the heart benefits of supplementation with coenzyme Q10 and selenium persisted for 12 years after supplementation ended. You would have thought a story like that would have made the headlines. Nope. Hardly a mention. Perhaps it did not match the narrative of the media and health professionals that supplements are worthless.
This study broke new ground. Most studies last a year or two and report whether there were any benefits of supplementation. A few studies have been extended a few years beyond the original supplementation period and have reported continued benefits of supplementation. However, in those studies the intervention group was still taking supplements. The intervention period was simply extended.
However, this study was unique in that supplementation was discontinued after 4 years. However, the positive effects of supplementation during that four-year period persisted for another 12 years without additional supplementation.
How Was The Study Done?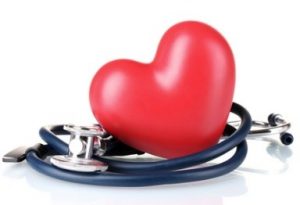 In this study 443 elderly individuals (average age =78) were recruited from a rural village in Sweden. They were given either supplements providing 200 mg/day of coenzyme Q10 and 200 mcg/day of selenium yeast or placebo pills. They were followed for four years. At this point the intervention phase of the trial ended, and the participants were followed for another 12 years without supplementation.
Cardiovascular deaths and all-cause mortality were recorded at 4 years (the end of the original intervention period), 10 years, and 12 years. The Swedish health care system is incredibly efficient. None of the participants were lost to follow-up.
Note on study design: Both coenzyme Q10 and selenium have heart health benefits and they compliment each other. Coenzyme Q10 was included in this study because our bodies lose the ability to make coenzyme Q10 as we age. By the time we reach age 80, we only make around half the coenzyme Q10 we made when we were younger. Selenium was included in the study because most Swedes are selenium deficient.
This study measured selenium levels and confirmed that all participants were selenium deficient at the beginning of the study. Selenium levels increased to near optimal in the supplemented group during the 4-year intervention period. In contrast, the placebo group remained selenium deficient.
How Long Do the Benefits of Supplements Last?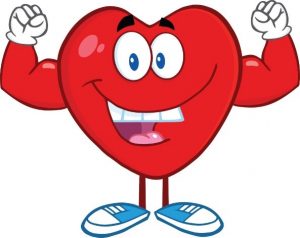 The results of the study were truly amazing.
When you compared the group that had received coenzyme Q10 and selenium during the first 4 years of the study with the placebo group:
Cardiovascular mortality was 38% less and all-cause mortality was 24% less 12 years later in the supplement group.
The decrease in cardiovascular mortality lessened slightly with time (53% lower at 4 years, 46% lower at 10 years, and 38% lower at 12 years.
In contrast, the decrease in all-cause mortality remained relatively constant.
The effect was greater for women (who have lower coenzyme Q10 levels than men) than it was for men.
The decrease in cardiovascular mortality was 57% for women and 22% for men.
Cardiovascular mortality was decreased by 40-50% for people at high risk of cardiovascular death because of atherosclerosis, diabetes, high blood pressure, or impaired heart function.
Putting This Study Into Perspective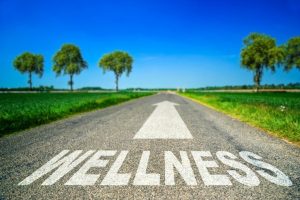 I don't want to read too much into this study. It has multiple limitations:
It is a very small study.
It is the first study I am aware of that has followed study participants years after supplementation has ended. More studies like this are clearly needed before any firm conclusions can be drawn.
It may be unique to Sweden where selenium deficiency is widespread. Selenium deficiency is much less prevalent in some other countries such as the United States.
It is possible that once the study population heard about the results of the initial 4-year study they started self-supplementing with coenzyme Q10 and selenium. However, since the participants did not know whether they were in the supplement or placebo group, that would likely affect both groups equally.
However, it is the implications of the study that fascinate me.
The authors of the study speculated that the improvement in endothelial cell function (Endothelial cells line the arteries and play an important role in arterial health) and/or decreased inflammation may have persisted long after supplementation stopped.
A more interesting idea is that supplementation (or the effects of supplementation) caused modifications to the DNA that were persistent (something we refer to as epigenetics). Moreover, those DNA modifications may have altered gene expression in a manner that reduced heart disease risk.
Much more work needs to be done before we know whether epigenetic modifications were responsible for the persistent benefit of supplementation in this, or any other, study. However, the ramifications of this idea are substantial. We think of supplementation as something that provides benefit only while we are taking the supplement. What if, under the right conditions, supplementation could send us down an entirely different path to better health? That would be worth major headlines.
The Bottom Line
A recent study in Sweden looked at the effects of supplementation with coenzyme Q10 and selenium on heart health 12 years after supplementation had ended.
The study reported that cardiovascular mortality was 38% less and all-cause mortality was 24% less 12 years later in the group that supplemented during the first 4 years.
The study has multiple limitations and needs to be repeated before drawing any definite conclusions. However, if true, it has interesting implications. What if the benefits of supplementation didn't stop when you stopped supplementing? What if supplementation sent you down an entirely different path, a path towards better health?
For more details, read the article above.
These statements have not been evaluated by the Food and Drug Administration. This information is not intended to diagnose, treat, cure or prevent any disease.