Author: Dr. Stephen Chaney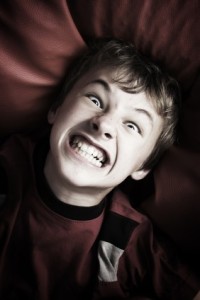 I came across a headline in our local newspaper recently that said "Try Nutrition, Not Drugs, for ADHD". The article made claims like "No good evidence exists to support the ADHD disease hypothesis" and "…on numerous occasions we have seen ADHD symptoms completely disappear without medication".
As a scientist, I am always a little skeptical about bold claims that run counter to established scientific wisdom. However, the authors of this article implied that their claims were based on a 2012 article in Pediatrics, which is a highly respected journal in its field, so I decided to investigate the article (Millichap and Yee, Pediatrics, 129: 1-8, 2012).
The article was written by two pediatricians with extensive experience treating children with ADHD. The article turned out to be a pretty thorough review of the literature on nutritional approaches for controlling ADHD. It did not approach the rigor of a meta-analysis study. Rather, it is what I refer to as an "interpretive review". By that I mean that the clinical studies were interpreted in part on the basis of their clinical experience in treating children with ADHD.
Interpretive reviews can be either good or bad, depending on the objectiveness of the reviewers. In this case, I was familiar with many of the clinical studies they reviewed and found their interpretations to be accurate, so I decided to share their conclusions with you.
Is an ADHD Diet Better Than Medication For ADHD?
They reviewed all of the major nutritional approaches that have been used over the years to control ADHD. Let me start by saying that they are not wild-eyed proponents of "a nuts and berries diet cures all". In fact, they use medications as the primary intervention for most of their ADHD patients. They advocate an ADHD diet approach when:
Medicines fail or there are adverse reactions (side effects).
The parents or the patients prefer a more natural approach.
There are symptoms or signs of a mineral deficiency (more about that below).
There is a need to substitute an ADHD-free healthy diet for an ADHD-linked diet (Simply put, if the child's diet is bad enough, there are multiple benefits from switching to a healthier diet – a possible reduction in ADHD symptoms is just one of them.)
I will summarize their key findings below:
Do Omega-3 Fatty Acids Reduce ADHD Symptoms?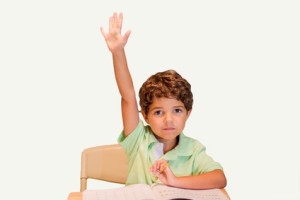 The authors reported that a number of studies have shown that children with ADHD tend to have low levels of essential fatty acids, especially the omega-3 fatty acids. They cite several studies which showed significant improvement in reading skills and reductions in ADHD symptoms when children with ADHD were give omega-3 supplements, but also noted that other studies showed no effect.They postulated that some children may benefit more from omega-3 supplementation than others.
They routinely use doses of 300-600 mg of omega-3s with their ADHD patients. They find that this intervention reduces ADHD symptoms in many children, but does not completely eliminate the need for medications.
My Two Cents: I have previously reported on the improvement in reading skills(Omega-3's Improve Reading Skills) and reduction in ADHD symptoms (Can Fish Oil Make Children Smarter?) when children were given omega-3 supplements. In both cases, it was the children with the lowest omega-3 levels who benefitted most. No surprise there. Whether it will help your child is anyone's guess. However, it is a natural approach with no side effects. It is certainly worth trying.
Does the Elimination of Food Additives Reduce ADHD Symptoms?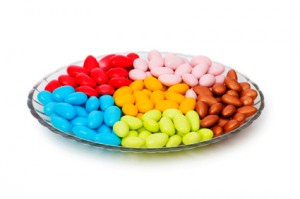 The current interest in food additives and ADHD originated with the Feingold diet. The Feingold diet eliminated food additives, foods with salicylates (apples, grapes, luncheon meats, sausage, hot dogs and drinks containing artificial colors and flavors), and chemical preservatives (e.g. BHA and BHT). It was popularized in the 1970s when some proponents claimed that it reduced ADHD symptoms in 50% of the children treated. After clinical studies showed that only a small percentage of children actually benefitted from this diet, it rapidly fell out of favor.
However, Millichap and Yee pointed out that more recent studies have shown that the subset of children who responded to the Feingold diet were not a "statistical blip". A recent review of the literature reported that when children with suspected sensitivities to food additives were challenged with artificial food colors, 65–89% of them displayed ADHD symptoms.
My Two Cents: I have previously reported on the effects of artificial food colors on ADHD (Do Artificial Colors Cause Hyperactivity?). The studies I reviewed in this article reported that up to 28% of children with ADHD were sensitive to the amount of artificial food colors in the typical western diet and that removing those food colors resulted in a significant improvement in ADHD symptoms. Plus, those studies were just looking at food colors – not the hundreds of other food additives in the average American child's diet.
I consider food additives to be problematic for many reasons. Even if doesn't reduce their ADHD symptoms, eliminating as many of those food additives as possible is probably a good idea. It doesn't need to be complicated. Just replacing processed foods and sodas with fresh fruits and vegetables and with low fat milk and natural fruit juices diluted with water to reduce their sugar content might make a significant difference in your child's ADHD symptoms.
Food Sensitivities
Even natural foods can be a problem for children with food sensitivities, and it appears that there may be a large percentage of hyperactive children with food sensitivities. Millichap and Yee reported that elimination diets (diets that eliminate all foods which could cause food sensitivity) improve behavior in 76-82% of hyperactive children.
Even though this approach can be very effective Millichap and Yee don't normally recommend it for their patients because it is difficult and time-consuming. The elimination diet is very restrictive and needs to be followed for a few weeks. Then individual foods need to be added back one at a time until the offending food(s) are identified. (They reported that antigen testing is not a particularly effective way of identifying food sensitivities associated with hyperactivity)
My Two Cents: I have previously reported on the link between food sensitivities and hyperactivity (What Causes ADHD?). I agree with Millichap and Yee that elimination diets are difficult and view this as something to be tried after all other natural approaches have failed. However, if there is a particular food that causes hyperactivity in your child, identifying it and eliminating it from their diet could just be something that will benefit them for the rest of their life.
Sugar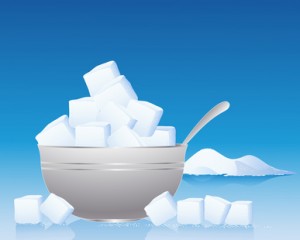 This is a particularly interesting topic. Many parents are absolutely convinced that sugary foods cause hyperactivity in their children, but the experts are saying that clinical studies have disproven that hypothesis. They claim that sugar has absolutely no effect on hyperactivity.
Millichap and Yee have an interesting perspective on the subject. They agree that clinical studies show that a sugar load does not affect behavior or cognitive function in small children, but they point to numerous clinical studies showing that the reactive hypoglycemia that occurs an hour or two after a sugar load adversely affects cognitive function in children, and that some children are more adversely affected than others.
My Two Cents: Reducing intake of refined sugars in your child's diet makes sense for many reasons, especially considering the role of sugar intake in obesity. If your child has a tendency towards reactive hypoglycemia, it may also reduce ADHD symptoms.
Does Eliminating Iron and Zinc Deficiencies Reduce ADHD Symptoms?
Millichap and Yee reporting some studies suggested that iron and zinc deficiencies may be associated with ADHD symptoms, and recommend supplementation with an iron or zinc supplement when there is a documented deficiency.
My Two Cents: A simpler and less expensive approach would be a children's multivitamin to prevent the possibility of iron or zinc deficiency. Of course, I would recommend that you choose one without artificial colors, preservatives and sweeteners.
Does Eating A Healthy Diet Reduce ADHD Symptoms?
Millichap and Yee closed their review by discussing a recent study in Australia that reported a significant reduction in ADHD symptoms in children eating "Healthy" diets (fish, vegetables, tomato, fresh fruit, whole grains & low fat dairy products) compared to children eating "Western" diets (Fast foods, red meat, processed meats, processed snacks, high fat dairy products & soft drinks). This is the ADHD diet approach, along with omega-3 supplementation, that they recommend most frequently for their patients.
My Two Cents: I wholeheartedly agree. In fact, if you and your family were to follow a "Healthy" diet instead of a "Western" diet it would likely have numerous health benefits. Plus, you are automatically removing ADHD triggers like food additives and sugar from your child's diet.
The Bottom Line
A recent review of natural approaches for controlling ADHD symptoms (Millichap and Yee, Pediatrics, 129: 1-8, 2012) is both good news and bad news. The good news is that there are multiple nutritional approaches that can significantly reduce ADHD symptoms. These include:
Use of omega-3 supplements. They recommended 300-600 mg/day.
Removal of food additives (particularly food colors) from the diet.
Identification of food sensitivities and removal of those foods from the diet.
Reducing the amount of simple sugars in the diet.
Elimination of iron and zinc deficiencies if they exist (Iron deficiency is relatively common in American children. Zinc deficiency is not.) Alternatively, I recommend a children's multivitamin to prevent iron and zinc deficiencies in the first place.
Eating a healthy diet rather than a Western diet. This also has the benefit of reducing the amount of food additives and sugars in the diet.
The bad news is that each of these approaches seems to work only in a subset of children with ADHD.
If you are a parent who is interested in a natural alternative to ADHD stimulant medications this means you may need to be patient and try several natural approaches until you find the one(s) that work(s) best for your child. The benefit of making the effort is that all of these approaches will also improve the health of your child in other important ways, and none of them have any side effects.
Unfortunately, the physician with only about 10 minutes to spend with each patient (which is increasingly the medical model in this country), may not have time to explore natural options. Medications are much easier to prescribe. You may need to be the one who takes the responsibility of exploring natural alternatives for your child.
These statements have not been evaluated by the Food and Drug Administration. This information is not intended to diagnose, treat, cure or prevent any disease.